Transform Burnout & Emotional Fatigue to Total Personal Empowerment
Find Relief and Heal from Chronic Stress, Anxiety, Burnout and  Deep Emotional Exhaustion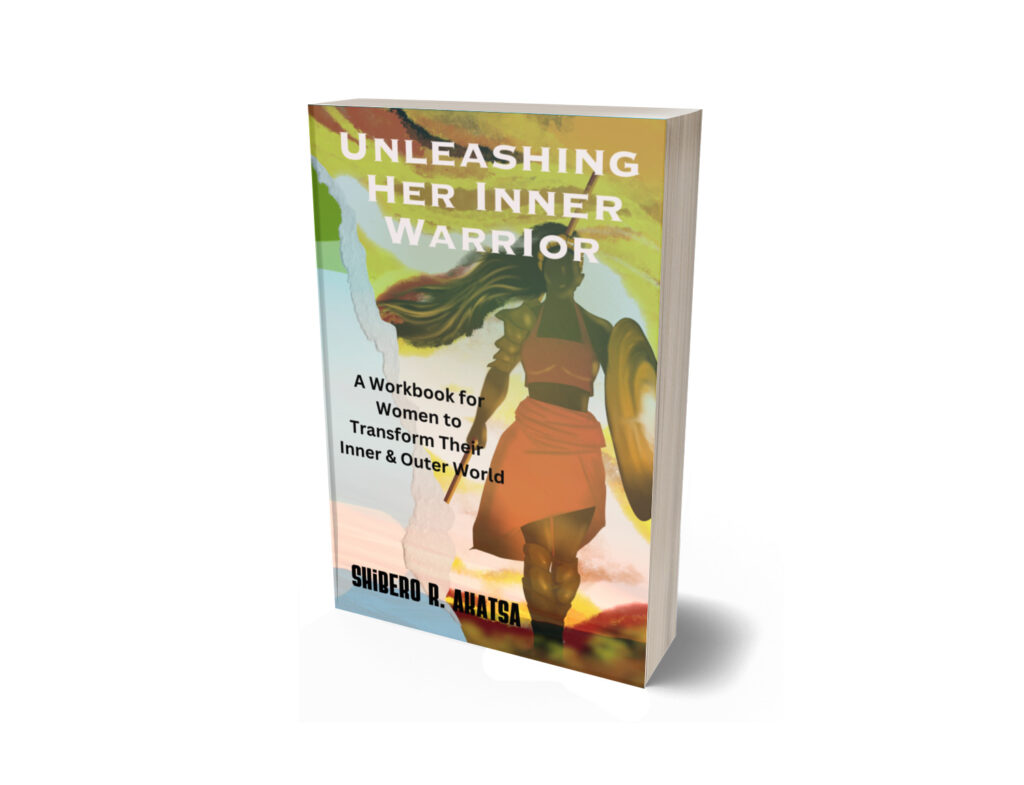 Equip Yourself with ALL the skills needed for you to live YOUR BEST LIFE NOW!
ONLINE.   Start. Septemeber
 $1195.00 (12 sessions)
BOOK NOW FREE 30 MINS CONSULTATION
This specialized program developed from the book, 'Unleashing Her Inner Warrior' Is tailored to assist executive women in finding relief from chronic stress, overcoming anxiety, burnout, deep emotional exhaustion, and situational depression. The program gives a comprehensive framework to address burnout and emotional fatigue in the specific context of women's experiences, helping them regain balance, cultivate resilience, and foster personal growth.
Some of the topics covered include:
Cultivating Emotional Intelligence
Identitiy and Self Worth
Biggest Secret to Stress Management
Understanding and Dealing with Emotional Fatigue
Am I in the Right Place
Boundaries and Prioritization
Your Life. Your Time
Self-Care and Well-being Practices
Balancing Responsibilities
Reshaping Perspectives and Beliefs
Creating Sustainable Lifestyle Changes
The Package – Group (max 12)
i.Complimentary 30-Minute Consultation: 
Prior to starting the program, take advantage of a free consultation session where you can ask any questions you have and gain clarity about the coaching process.
Group coaching – once a week
Group Coaching– 12 Personalized Transformational Coaching Sessions:
iii. Enjoy a series of 1 one-on-one coaching sessions, per fortnight each lasting 45 minutes. These sessions will be conducted conveniently via Zoom or WhatsApp, allowing you to participate from the comfort of your own space. Need to be booked.
Iii. Detailed Session Summaries, Resources, and Recordings: (zoom recording)
After each coaching session, you'll receive comprehensive summaries capturing the key insights and strategies discussed. Additionally, you'll have access to valuable resources and recordings, empowering you to revisit and reinforce what you've learned.
v.Free Final Life Coaching Session (celebratory – hand out participation certificate) / networking
Upon completing the program, you'll receive a complimentary final coaching session. This session will serve as an opportunity to reflect on your learning journey, celebrate your achievements, and address any remaining focus areas.
Take advantage of this comprehensive program designed to support your transformation and help you achieve lasting results. Schedule your free consultation today!
PROGRAMME FEE: $1195.00 . Note. EAT time.
Please contact us – directly at info@shibero.com to arrange a 30-minute FREE 'no obligation to book' Consultation zoom call before booking. In this call, we will explore your personal needs and preferences, check available dates and times, and discuss a Payment Plan.
BOOK YOUR SPOT NOW
BOOK YOUR 30 MINUTES FREE NO OBLIGATION TO BOOK CALL
MINIMIZE THE CONFLICT…….BUILD YOUR INNER WARRIOR ARMOUR, ……RESILIENCE SKILLS
What you get inside this group:
(6) 1.5  hours every week, group sessions – meet over a 10-week period.
Meet from the comfort of your home via Zoom
Intimate setting with seating limited to 12 participants (12 spots available)
Experience Hot Seat coaching
All sessions are recorded for replay access that you can access
Engage in a private Community to connect with peers 
How it works: 
Each 1.5 -hour session invites connection, coaching, and action. 
Bring your greatest struggle to the meeting and request hot seat coaching OR simply show up and listen as your peers share similar challenges. 
Hot seating rules and booking process.  
When you aren't on the hot seat, your defenses are down and you can often hear a lesson for YOU in someone else's hot seat coaching experience, this is called 'side door' coaching and offers many benefits!
Emerge from each session with clear takeaways, an action plan of your creation, and resources to help you.
JOIN THE GROUP NOW
What Our Customer Say About Us
" I feel like I have "friends" to help me down this road I am taking. Hearing from women who have gone through the same process and crazy emotions has in a funny way, comforted me. We are together and it will be well!"

"I had never experienced a 'hot seat ' before. This was amazing and extremely helpful hearing from the very compassionate group. I have laughed cried. It made me look at my life with a clearer vision. I've learned to stop dwelling on the past and look to the future with renewed hope. The program changed my life."
I have a new level of acceptance of my situation and am excited to roll up my sleeves and jump into my new life. "

Get support and connect with others.
Ask questions, share your thoughts, and speak freely. Connect with people who understand what you're going through in the community. You aren't in this alone. Experience the relief of sharing the thoughts and feelings you might not be able to share with friends and family.
Women who understand this is as painful as you think it is.