Fearless. Powerful YOU. Unleash Your Inner Warrior and Transform Your Life
Hello Warrior Woman,
You're not here by accident, you're here because something within you yearns for more. You've felt the tug on your heartstrings, that quiet voice whispering to you of untapped potential and dreams unfulfilled. It's a voice you've known all your life – the call of your inner warrior, waiting to be unleashed.
Today, I am thrilled to introduce our premier service, the VIP Program, 'Unleashing Her Inner Warrior'.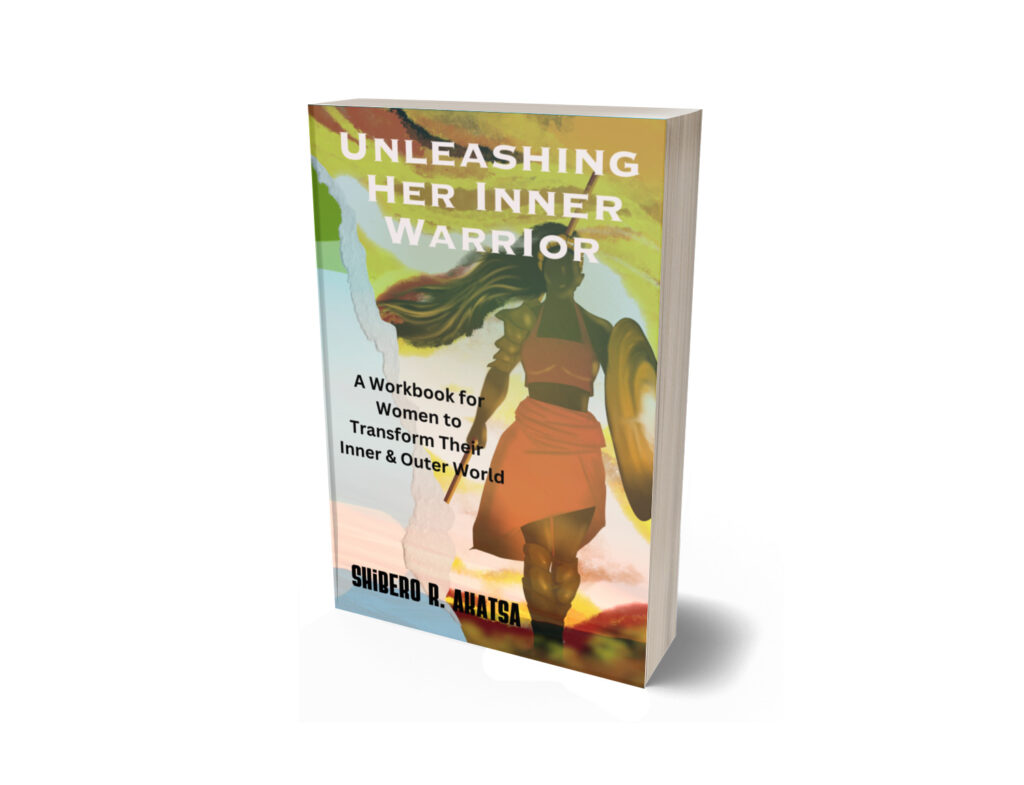 This is more than just a program, it's a transformative journey designed specifically for women like you, who are ready to reclaim their power, redefine their purpose and live their lives with unshakeable confidence.
The 'Unleashing Her Inner Warrior' program offers sessions that are individually tailored to your unique needs and circumstances. Our approach focuses on empowerment through understanding and overcoming the external and internal obstacles that have held you back. Whether it's societal pressures, relationship struggles, career environments, or the burdens of past events, we believe every challenge holds the seeds of growth and transformation.
We understand that every woman's journey is different, colored by her culture, traditions, and life experiences. That's why 'Unleashing Her Inner Warrior' is all about celebrating your unique narrative, helping you find your voice, and stand confidently in your power.
With us, you won't be walking this path alone. We're here to guide and support you every step of the way. Together, we will shatter the shackles that bind you, dismantle the barriers that hinder you, and pave the way for you to embrace your true destiny.
Imagine a life where fear no longer holds you back, where you have the courage to make the bold choices that align with your deepest truths. Picture a life where you can express your needs, desires, and dreams without hesitation, where you can be unapologetically you. This is the life your inner warrior is calling you towards, and this is the life that awaits you through our VIP program.
'Unleashing Her Inner Warrior' is your chance to experience an extraordinary transformation, a journey from feeling powerless to standing tall in all your unique power. Your inner warrior is waiting, ready to break free and create a life that resonates with your deepest desires.
Don't you feel it's time to answer her call?
Here's to the strength within you, here's to the journey ahead.
In 13 weeks!

A NEW YOU, LIVING THE LIFE OF YOUR DREAMS
This unique specialized program has beendeveloped from the book, 'Unleashing Her Inner Warrior' by Shibero Akatsa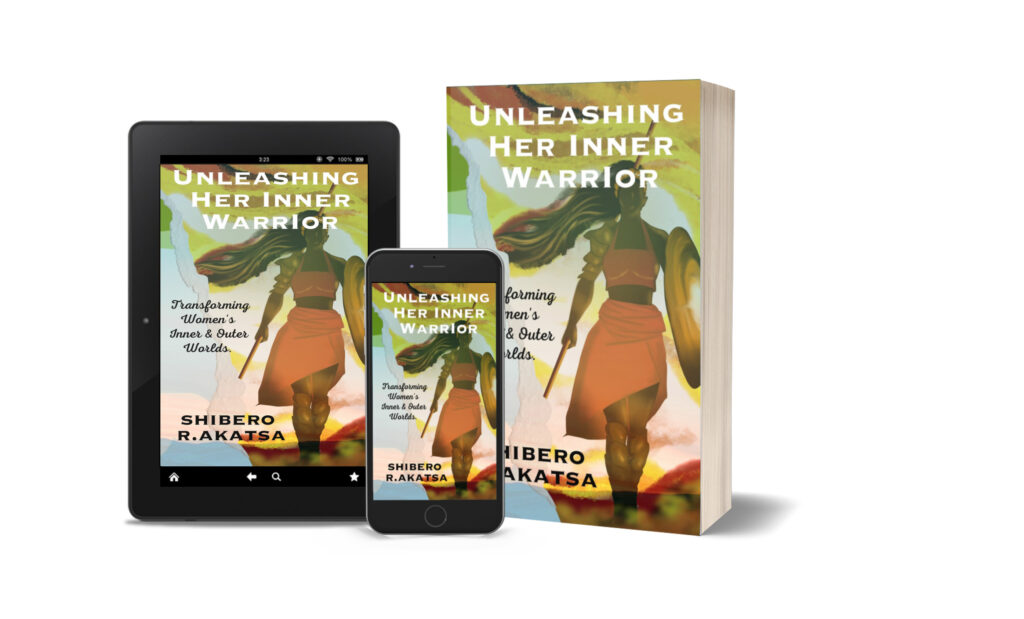 ONLINE.   Start. Septemeber  $1500.00 (13 sessions)
Complete the following forms.  
BOOK NOW FREE 30 MINS CONSULTATION
'Unleashing Her Inner Warrior' VIP Program offers a multitude of benefits, including but not limited to:
Personal Empowerment: Gain the confidence and courage to reclaim your power and embrace your unique strength.
Purpose and Direction: Discover a clear path towards a life filled with purpose and meaning, guided by your true passions and desires.
Emotional Growth: Learn to overcome emotional barriers, heal from past experiences, and develop resilience to face future challenges.
Enhanced Self-Understanding: Gain deep insights into your true self, helping you understand your values, desires, strengths, and areas for improvement.
Improved Relationships: By understanding and respecting your worth, you can foster healthier, more fulfilling relationships in all aspects of your life.
Overcoming Societal Constraints: Learn how to break free from societal, cultural, or familial pressures that have held you back.
Professional Progress: Gain the confidence to assert yourself in your professional life, strive for your ambitions, and create a balanced work-life integration.
Support and Guidance: Receive personalized, one-on-one support and guidance throughout your journey, ensuring you never feel alone or overwhelmed.
Community: Join a network of like-minded women, fostering a sense of shared understanding, camaraderie, and mutual support.
Self-Love and Care: Develop strategies for self-care and wellness, promoting a balanced and harmonious lifestyle.
By enrolling in the 'Unleashing Her Inner Warrior' program, you're investing in yourself, your growth, and your journey towards a vibrant, purpose-filled life.
Reclaim balance, ignite resilience, and thrive in every facet of your professional and personal life. You will experience renewed energy, find fulfillment, and embrace your unique and empowered self on a transformative journey of growth.
Empowered Emotions
Calming the Fatigue
Defeating Impostor Syndrome
Skills for Resilience
Conquering Stress
Transforming Emotions
Soul Nourishment
Designing Destiny
Unveiling Purpose
Speak Your Power
Embrace the Present
Lifestyle Revolution
The Package – Group (max 12)
i.Complimentary 30-Minute Consultation: 
Prior to starting the program, take advantage of a free consultation session where you can ask any questions you have and gain clarity about the coaching process.
ii..13 Transformational Coaching Sessions:
Group coaching – once a week
iii. Series of 3 one-on-one coaching sessions, 45 minutes. These sessions will be conducted conveniently via Zoom or WhatsApp, allowing you to participate from the comfort of your own space. Need to be booked.
Iii. Detailed Session Summaries, Resources, and Recordings: (zoom recording)
After each coaching session, you'll receive comprehensive summaries capturing the key insights and strategies discussed. Additionally, you'll have access to valuable resources and recordings, empowering you to revisit and reinforce what you've learned.
Take advantage of this comprehensive program designed to support your transformation and help you achieve lasting results. Schedule your free consultation today!
PROGRAMME FEE: $ 1300.00 . 
COMPLETE THE FORMS THEN….RETURN THEM..THEN
BOOK YOUR 30 MINUTES FREE NO OBLIGATION TO BOOK CALL